Photobooth

Boring party? Dull event? Grab a prop and Strike a pose.
We all know photo booths are the latest party and event craze in town. Unfortunately, you either go for a really cheap but unprofessional one or end up spending more than what your budget actually calls for. Good thing the trusty ImagineNation crew is up for the challenge! Whether you call for a classic or the social booth, both will elevate your party's awesomeness in ways you can't imagine.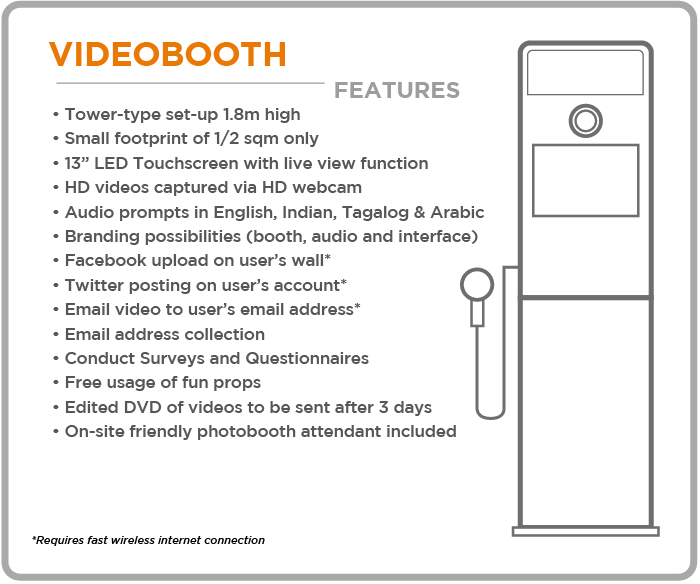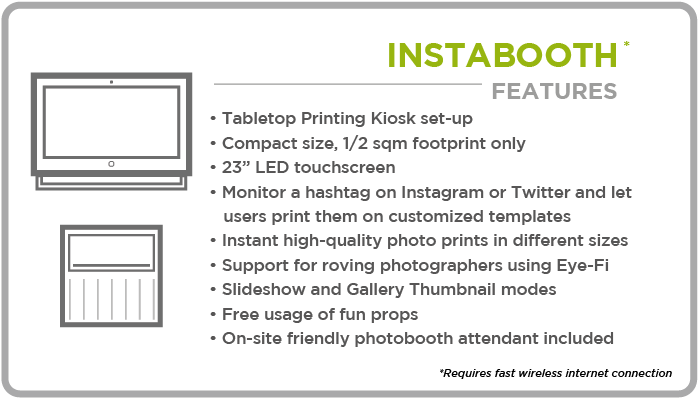 Why choose our Photobooths?
We offer professionally designed open-type booths excellent for parties and corporate events, offering the lowest packages bundled with great design quality and unique additional features. You can also mix & match features to create your own customized packages!
We design and build our Photobooths
We do not offer off-the-shelf photobooth units, we make it a point to design and build our photobooths to our specifications. Why does this work for you? Because this guarantees that we know our stuff. We use only top-notch equipment and the latest software to run our booths. This minimizes downtime and avoids unexpected breakdowns.